Our Students Succeed Here
Bristol Technical Education Center provides a diverse student population with a safe environment that promotes community interaction and student learning, which is engaging and prepares them for business and industry as entry-level professionals.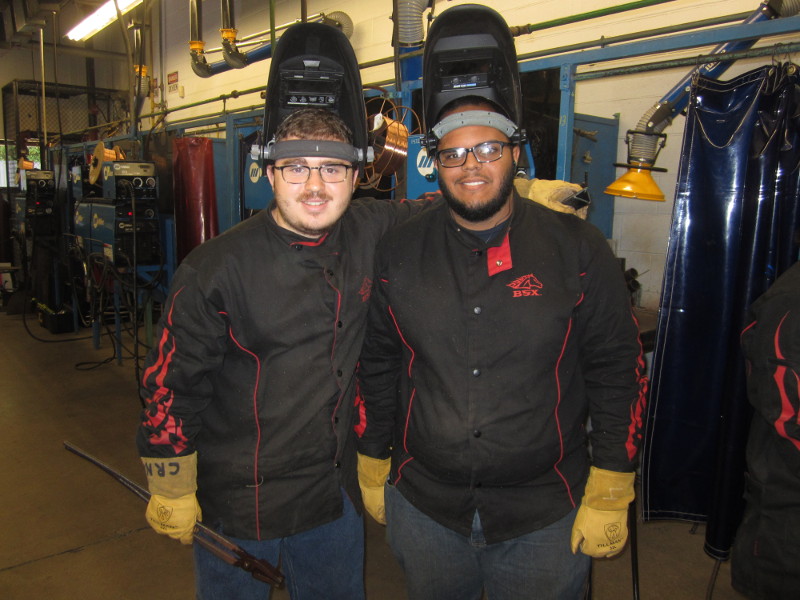 Adult, eleventh- and twelfth-grade students come here from 42 towns to learn a technology and become a part of our family-like community. Adult students (high school diploma or GED required) attend our full-time day programs to earn a 900-hour technology certificate. Unlike our other technical high schools, Bristol TEC students remain a part of their sending schools and can participate in sporting events or musical groups. If attending Bristol TEC senior year, students will receive a diploma from their sending school and still participate in our year-end certificate ceremony. We offer the best of both worlds.
Since BTEC shares the student with their high school, students are encouraged to consult with their school counselor about their interest in applying to BTEC. Students should inquire about their current high school credit status to know if they are eligible to attend BTEC. Since high school students are required to earn academic credit in order to fulfill graduation requirements, they are typically required to take courses in the mornings at their local high school prior to beginning their program at BTEC for the day. Students / parents are also highly encouraged to check with their local Board of Education to inquire about transportation services to / from BTEC.
We offer seven trade technologies including: