OUR STUDENTS SUCCEED HERE
Bristol Technical Education Center provides a diverse student population with a safe environment that promotes community interaction and student learning, which is engaging and prepares them for business and industry as entry-level professionals.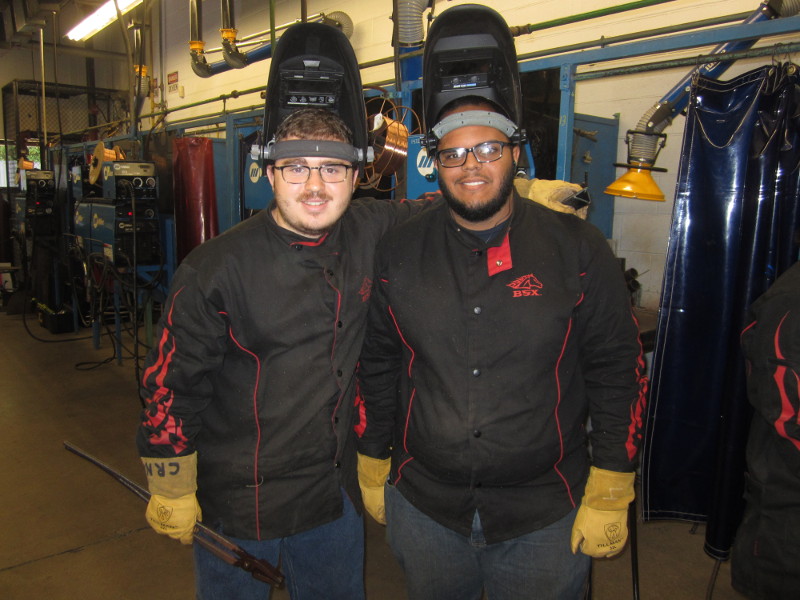 Adult, eleventh- and twelfth-grade students come here from 42 towns to learn a technology and become a part of our family-like community. Adult students (high school diploma or GED required) attend our full-time day programs to earn a 900-hour technology certificate. Unlike our other technical high schools, Bristol TEC students remain a part of their sending schools and can participate in sporting events or musical groups. If attending Bristol TEC senior year, students will receive a diploma from their sending school and still participate in our year-end certificate ceremony. We offer the best of both worlds.
We offer six trade technologies including:
We also offer adult apprentice and extension part-time evening courses during the fall and spring semesters.
Bristol Tech also oversees two extension campuses each offering an exceptional program for Aviation Maintenance Technicians – CT Aero Tech, and the Stratford School for Aviation Maintenance Technicians. Information and applications can be obtained below:
CT Aero Tech School for Aviation Maintenance Technicians
Stratford School for Aviation Maintenance Technicians
WHERE OUR STUDENTS COME FROM
We attract a diverse student population from across Connecticut because of our extensive Career and Technical Education programs, rigorous academics, opportunities for real-world work experience and the chance to earn college credit. Below are the towns our students frequently come from, but others are encouraged to apply. Learn more about our application process.
Avon, Berlin, Bethlehem, Bloomfield, Bristol, Burlington, Canton, Cheshire, Farmington, Goshen, Hartford, Harwinton, Manchester, Meriden, Middlebury, New Hartford, New Britain, New Milford, Plainville, Plymouth (Terryville), Portland, Simsbury, South Windsor, Southington, Thomaston, Torrington, Warren, Waterbury, Watertown, West Hartford, Winsted, Wolcott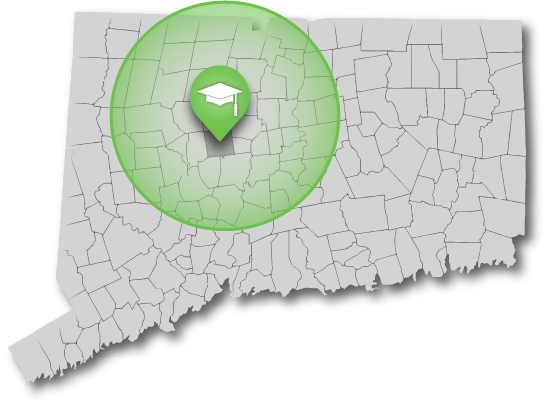 DOWNLOAD INFORMATION
Bristol Tech is proud to be accredited by The Council on Occupational Education (COE) a national accrediting agency of higher education institutions, which is recognized by the U.S. Department of Education. COE has been supporting occupational education since 1971.